Grainger and Worrall
Designs,Makes, Innovates

Your Future
Shaping your future, one complex casting at a time.
Future Shape Technology from the UK to the USA
Grainger and Worrall is a global leader in sand casting complex metal shapes. We support projects across North America from design consultancy, tool design and manufacture to prototype casting, finishing, machining, and assembly.
If you're a US-based business, click the button below to speak with our USA-Team.
40,000+
successful projects working with circa 1,000 customers in over 100 countries.
Grainger and Worrall have been at the cutting edge of casting technology for over seventy years. As regulatory changes have driven technological innovation, we have helped world-class motorsport and automotive companies (ICE and EV) move with the times.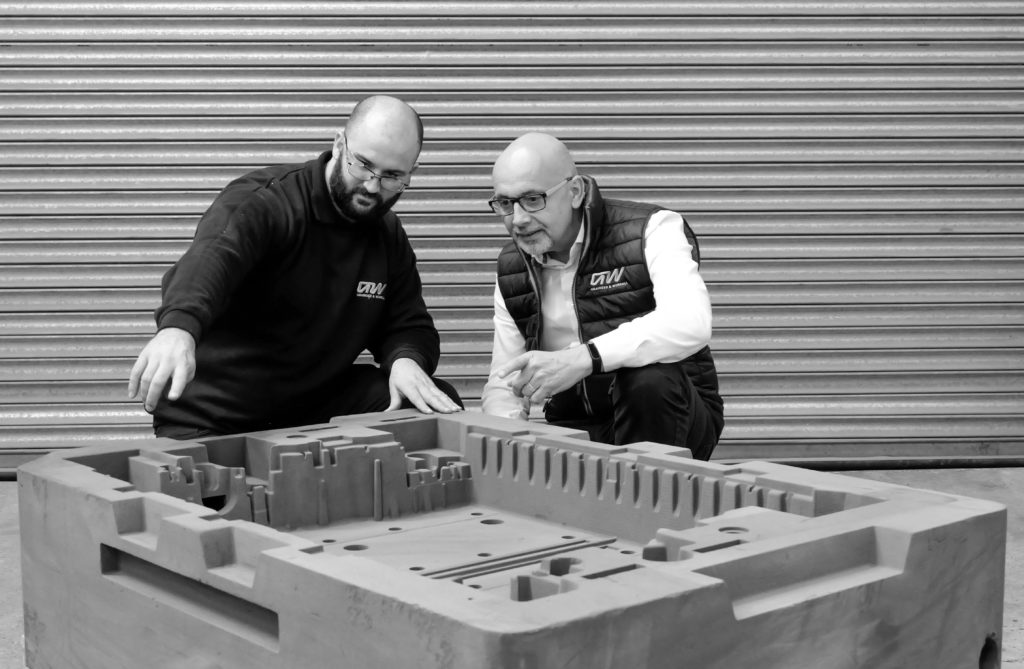 Want to know more about how we cast complex shapes?
Get a FREE copy of our latest ebook - "The basics of the sand casting process".
What we do...
2 minute watch
G&W is a world-leading expert in casting and machining complex metal shapes. This animation summarises the process in under 2-minutes.
Get to know us
10 minute watch
If you'd like to get to know us better but aren't yet ready to set up a meeting, no problem! We've put together a video which highlights some of our values and practices. Innovation, investment, quality, H&S, and environmental concern are all part of what make up the DNA of Grainger and Worrall.