Building your Skills with Grainger and Worrall
In March each year, Grainger & Worrall recruit technical and production-based apprentices who undergo high-quality training with a recognised training provider. Apprentices will also receive quarterly development reviews of their progress in both their apprenticeship and their professional development, as well as attending in-house and external training in a state-of-the-art facility. Apprenticeships typically take 3-4 years to complete.
Thanks to a large investment, a cutting-edge training centre has been created; (MARCHES) Centre of Manufacturing & Technology (MCMT) is home for all GW apprentice training and the preferred route for our apprentices is to spend 3 days training at MCMT and 2 days working at GW each week.
Apprentices will complete an apprenticeship in a subject to be agreed with the Company and successful candidates will rotate across the main business areas and participating in achieving the daily and long-term objectives of the department in which they are based. They will take on additional responsibility as the apprenticeship progresses, and will undertake project work as assigned by the Company. The apprentice will develop their knowledge in one or more of the following areas; Engineering, Metrology, Production, Maintenance, Quality, CAD, Pattern Shop and Machining.
I started working at Grainger and Worrall in July 2010 as an Apprentice. Whilst at Grainger & Worrall, I have completed a Level 3 Technical Apprenticeship in engineering in conjunction with Dudley College. My apprenticeship included college-based learning and in-company project portfolios. I have also attended a number of external training courses which have further developed my knowledge of manufacturing in engineering.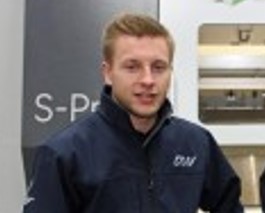 Richard Guest
Grainger and Worrall
I am very pleased with my career progression and I have received support along the way from my co- workers at Grainger & Worrall. As part of my Advanced Apprenticeship, I have attended Wolverhampton College to gain my qualifications. I am now halfway through completing my third year of my apprenticeship. During my first year with the Company, I completed my PPO Level 2. This year, I will complete my second year of 2800 technical engineering level 3.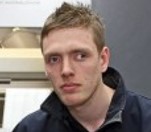 Stuart Brown
Grainger and Worrall
Do you want the skills?
If you are looking to start a career with a world-leading casting and engineering organisation, look no further than Grainger and Worrall! If you're interested in an apprenticeship that will stretch you and give you the skills to work with some of the best engineers in the world, then please check this page regularly for updates.
Please note that due to the COVID-19 pandemic, apprenticeships are currently on hold.