Taking your skills to the next level with Grainger and Worrall
We believe that recruiting graduates and developing them within the business is a sound strategy for effective succession planning. Each year we recruit permanent Graduate Engineers, as well as undergraduate students on summer placements and 12 month industrial placements.

The Grainger & Worrall Graduate Development Programme involves an initial 4 month rotation through the main business areas to ensure a basic understanding of the main disciplines undertaken within the Company. You will be assigned a mentor to support you with your career development plan. Your line manager will meet with you every 6 months, a performance review will take place to identify professional targets, review performance, allocate projects and identity training and development needs. We offer in-house and external training & development to improve engineering knowledge & skill.

A number of our experienced engineers are members of the Institute of Cast Metals Engineers (ICME). The ICME is a nominated body for the Engineering Council.
As part of the rotation between departments, you are exposed to and encouraged to learn how to operate and effectively use various types of hardware and software such as; CAD, CAM and 3D Printing, along with different methods of measuring and inspection of parts such as X-Ray and CT Scanning, all from highly skilled and knowledgeable engineers.

Ben Punchard
Grainger and Worrall
As part of my graduation programme I rotated through different departments to aid me in understanding the scope of the business. After my rotation, I settled in the Series department fulfilling a satisfying role in the quality team. This involves working on projects for customers including Aston Martin, Porsche, and McLaren.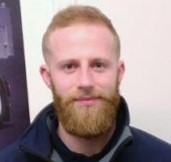 Joseph Edwards
Grainger and Worrall
Have you got the skills?
We are always looking for graduates who want to grow and develop their skills. If you're an ambitious graduate who wants to work for a world-leading casting foundry and consultancy then please check this page regularly for updates.
Please note that due to the COVID-19 pandemic, graduate placements are currently on hold.