Watch this space...
New information on our graduate scheme coming very soon. Please check back for updates.
As part of the rotation between departments, you are exposed to and encouraged to learn how to operate and effectively use various types of hardware and software such as; CAD, CAM and 3D Printing, along with different methods of measuring and inspection of parts such as X-Ray and CT Scanning, all from highly skilled and knowledgeable engineers.

Ben Punchard
Grainger and Worrall
As part of my graduation programme I rotated through different departments to aid me in understanding the scope of the business. After my rotation, I settled in the Series department fulfilling a satisfying role in the quality team. This involves working on projects for customers including Aston Martin, Porsche, and McLaren.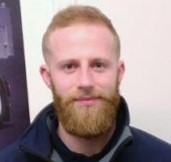 Joseph Edwards
Grainger and Worrall
Have you got the skills?
We are always looking for graduates who want to grow and develop their skills. If you're an ambitious graduate who wants to work for a world-leading casting foundry and consultancy then please check this page regularly for updates.